PHOTOS!
Here is my neice and my new grand-neice. (I sound like an old fogey now - so old...)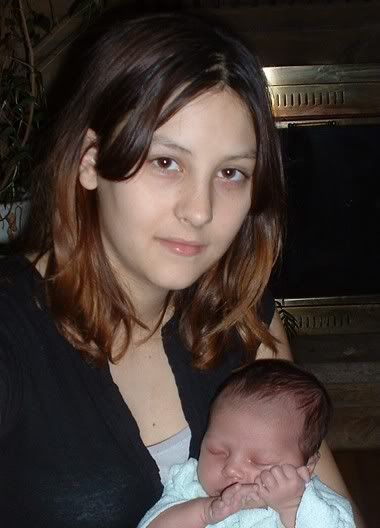 Here is proof on non-monkey-toe-ishness.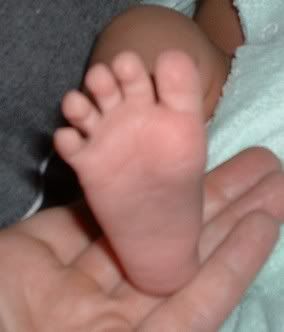 I will be going to my grandmothers house tomorrow with my littlest brother (He can drive me up there - YAY - thank you so much Keith!) I may not post again until I get home - I will be out rather late on the next two days.

DH I saw our old house today - OMG they have trashed it. I took a mini movie of it but will get photos on Tuesday.